Printed/Published Work
Korean(한국어)
딸에 대하여
About the Original Works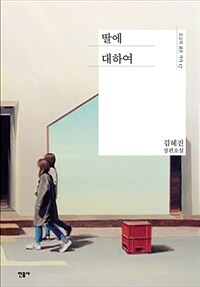 Book cover provided by :
Aladin
Original Title

딸에 대하여

Title Romanization

Ttare daehayeo

Title Sub

김혜진 장편소설

English Title

-

Classification

literature > Korean Literature > Korean Poetry > 21st century poetry

Author

-

Co-Author

-

Published Year

2017

Publisher

-

ISBN

9788937473173

Anthology

-

Main Characters

-

Subject/Theme

Homosexuality, sexual minorities, violence, hate
The story of a caregiver mother with a lesbian daughter (Geurin). The mother, who became a widow early in her marriage and raised her daughter by working as a caregiver for the elderly with dementia, finds out that her only daughter is a lesbian. And thus begins their uncomfortable cohabitation.
Descriptions - 2 Languages
English(English)
Korean(한국어)
This book dissects the issues of homosexuality and sexual minorities in Korean society from a mother's point of view. It shows the process in which a mother reaches the best understanding she can of her daughter by facing the problem of double standards within us.
한국 사회의 동성애, 성소수자 문제를 어머니의 관점에서 제시한다. 한국 사회의 이면에 자리잡은 이중잣대 문제를 직시하며 어머니가 딸에 대해 '최선의 이해'에 도달하는 과정을 보여준다.