Printed/Published Work
Korean(한국어)
고래
About the Original Works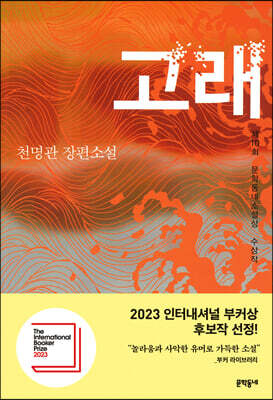 Original Title

고래

Title Romanization

Gorae

Title Sub

천명관 장편소설

English Title (Printed)

-

Classification

KDC구분 > literature > Korean Literature > Korean Fiction > 21st century

Author

Co-Author

-

Published Year

2004

Publisher

-

ISBN

8982819274

The Series

문학동네 장편소설

Main Characters

Geumbok, Geokjeong, Chunhui

Subject/Theme

Tumultuous lives of three women, unrealistic space, Chunhui's life from generation to generation
After leaving her mountain village with a fish peddler, Geumbok meets a man named Geokjeong and gives birth to her daughter Chunhui. When money and deeds fall out of her ceiling one day, Geumbok uses them to set up a brick factory and becomes rich. But a huge fire burns down the village, leaving many villagers dead or fleeing the village. All alone, Chunhui bakes bricks by herself without a word.
Descriptions(Languages 2)
English(English)
Korean(한국어)
This is a novel by Cheon Myeong-kwan, published in 2014. It builds a powerful narrative by making full use of various characteristics of mythical imagination, folk tales, urban legends, and martial arts novels. The book maximizes the "fun" of the story through its strong and unique characters and powerful storytelling.
2014년 출간된 천명관의 장편소설이다. 신화적 상상력, 민담, 사회 괴담, 무협지 등의 여러 특징을 구사하여 강력한 서사를 구축한다. 강렬하고 독특한 캐릭터와 이야기를 끌어가는 힘을 통해 소설의 '재미'를 최대화하고 있다는 평가를 받는다.
Translated Books10 See More
Chinese(汉语)

Book

Available

鲸

Japanese(日本語)

Book

Available

鯨
E-Books & Audiobooks1