Printed/Published Work
Korean(한국어)
82년생 김지영
About the Original Works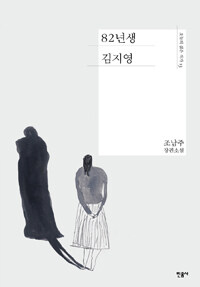 Book cover provided by :
Aladin
Original Title

82년생 김지영

Title Romanization

82 nyeonsaeng Gim Jiyeong

Title Sub

조남주 장편소설

English Title

Kim Jiyoung, Born 1982

Classification

literature > Korean Literature > Korean Fiction > 21st century

Author

-

Co-Author

-

Published Year

2016

Publisher

-

ISBN

9788937473135

Anthology

-

The Series

Nanam Selected Literature; 18

Main Characters

Kim Jiyoung

Subject/Theme

Women, feminism, inequality
Kim Ji-young, born in 1982, is an ordinary Korean woman who married and has a daughter. However, one day she suddenly shows symptoms of psychosis, and in the process of consulting with her psychiatrist, she begins to talk about her life and the discrimination she'd experienced in society both knowingly and unknowingly for being a woman.
Descriptions - 2 Languages
English(English)
Korean(한국어)
This book had a huge social impact in Korea, as it was released during the period when feminism began to spread in earnest in Korean society. By visualizing the sexist situations that ordinary women could face, this book aroused public interest in feminism.
이 책은 한국사회에서 페미니즘의 본격적으로 확산하던 시기와 맞물려 큰 사회적 반향을 일으켰다. 평범한 여성이 겪을 수 있는 성차별적 상황들을 가시화함으로써 페미니즘에 대한 대중의 관심을 불러일으켰다.