Printed/Published Work
Korean(한국어)
도가니
About the Original Works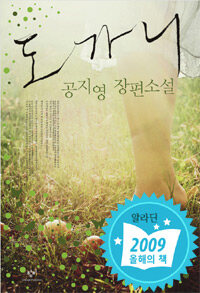 Book cover provided by :
Aladin
Original Title

도가니

Title Romanization

Dogani

English Title

-

Classification

literature > Korean Literature > Korean Fiction > 21st century

Author

Co-Author

-

Published Year

2009

Publisher

-

ISBN

9788936433703

Anthology

-

Main Characters

Kang In-ho, Seo Yu-jin, Choe Yong-han, Yeon-du

Subject/Theme

Socially weak, minority, structural and social violence
Kang In-ho goes to work at Jaae Academy, a school for children with disabilities located in Mujin, as a short-term teacher. Seeing how dark and glum the students look, he finds out that the students are constantly abused and sexually violated. In-ho works with Seo Yu-jin at the Human Rights Center to expose the school staff's violence, which has remained hidden for a long time, and to save the students from pain.
Descriptions - 2 Languages
English(English)
Korean(한국어)
This is a novel by Ji Young Gong, published in 2009. As a work that publicized violence against the socially weak and minorities, it widely resonated with the readers and deeply affected Korean society. The novel was adapted into a film of the same title in 2011.
2009년 출간된 공지영의 장편소설이다. 사회적 약자와 소수자에 대한 폭력을 공론화한 작품으로 독자들의 공감을 얻었고, 사회적인 파장을 불러일으켰다. 2011년 동명의 제목으로 영화화되었다.