Printed/Published Work
Korean(한국어)
높고 푸른 사다리
About the Original Works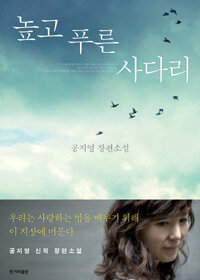 Book cover provided by :
Aladin
Original Title

높고 푸른 사다리

Title Romanization

Nopgo pureun sadari

Title Sub

공지영 장편소설

English Title

-

Classification

literature > Korean Literature > Korean Fiction > 21st century

Author

Co-Author

-

Published Year

2013

Publisher

한겨레출판

ISBN

9788984317475

Anthology

-

Main Characters

Yohan, Sohui, Father Samuel

Subject/Theme

Love for God, wandering, root of suffering, meaning of human existence
While helping Father Samuel's niece Sohui, Yohan falls in love with her. Meanwhile, He hears from his grandmother about the tragedy of the Korean War, and spends a busy time at the monastery waiting for his reunion with Sohui. Yohan begins to ponder about the meaning of human existence, as he thinks about the wounds of war and love.
Descriptions - 2 Languages
English(English)
Korean(한국어)
This is a novel by Ji-Young Gong, published in 2013. It tells the story of a young priest's wanderings and love for humans and God.
2013년에 출간된 공지영의 장편소설이다. 젊은 수사의 인간과 신에 대한 사랑과 방황을 그린 소설이다.