Printed/Published Work
Korean(한국어)
내 아들의 연인
About the Original Works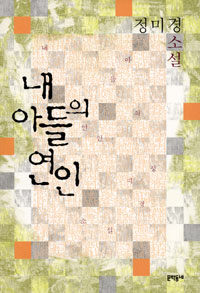 Book cover provided by :
Aladin
Original Title

내 아들의 연인

Title Romanization

Nae adeurui yeonin

Title Sub

정미경 소설

English Title

My Son's Girlfriend

Classification

literature > Korean Literature > Korean Fiction > 21st century > Short Story

Author

Co-Author

-

Published Year

2008

Publisher

문학동네

ISBN

9788954606035

Anthology

-

The Series

문학동네 소설집

Main Characters

-

Subject/Theme

Image of the people of contemporary society, meaning of life, cynical people
Short stories including "I Love You," "Night, Be Divided," and "My Son's Girlfriend," feature people with various occupations, such as asset managers, social activists, short-term kindergarten teachers, and part-time instructors. They learn about the meaning of life through different circumstances, such as parting with a loved one due to class differences or seeing their friends become corrupted.
Descriptions - 2 Languages
English(English)
Korean(한국어)
This is a collection of seven short stories by Jung Mikyung, published in 2008. The stories in this collection show the various layers that make up Korean society through characters with various occupations.
2008년에 출간된 정미경의 소설집이다. 총7편의 단편이 수록된 소설집은 다양한 직군의 주인공들을 통해 한국사회를 구성하는 여러 층위를 보여주고 있다.