Printed/Published Work
Korean(한국어)
한낮의 시선
About the Original Works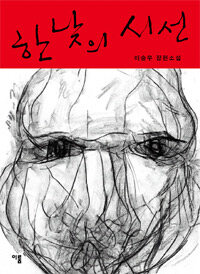 Book cover provided by :
Aladin
Original Title

한낮의 시선

Title Romanization

Hannajui Siseon

English Title

Midday Gaze

Classification

literature > Korean Literature > Korean Fiction > 21st century

Author

Co-Author

-

Published Year

2009

Publisher

jamobook

ISBN

9788957074695

Anthology

-

Main Characters

Father, son

Subject/Theme

Father-son relationship
A young man grows up without knowing his father. After being diagnosed with tuberculosis, he decides to search for his father, wishing to meet him. With difficulty, he tracks down his father, but the latter rejects him and turns him away.
Descriptions - 2 Languages
Korean(한국어)
English(English)
2009년 출간된 이승우의 장편소설이다. 작품은 아버지와 아들의 관계에 대해서 질문으로 던지고 있다. 아들을 거부하는 아버지와 아버지를 찾으려는 아들의 불편한 관계를 심층적으로 살펴본다.
This novel by Lee Seung-U was published in 2009. Depicting a son in search of his father and a father who rejects his son, the novel questions the nature of father-son relationships.