Printed/Published Work
Korean(한국어)
내게 무해한 사람
About the Original Works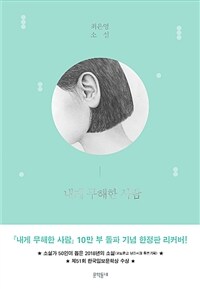 Book cover provided by :
Aladin
Original Title

내게 무해한 사람

Title Romanization

Naege muhaehan saram

Title Sub

최은영 소설

English Title

-

Classification

literature > Korean Literature > Korean Fiction > 21st century > Short Story

Author

Co-Author

-

Published Year

2018

Publisher

MUNHAKDONGNE Publishing group

ISBN

9788954651820

Anthology

-

The Series

문학동네 소설집

Main Characters

-

Subject/Theme

Wounded people, broken hearts, vulnerable hearts
This is a collection of seven short stories, including "Geu yeoreum (That summer)," "Moraero jieun jip (A house of sand)," and "Gobaek (Confession)." People with scarred memories and broken hearts from their experiences of parting with a lover or having emotional wounds inflicted on them by malice look back on the past when they were shaken because they'd been inexperienced.
Descriptions - 2 Languages
English(English)
Korean(한국어)
This is a short story collection by Choi Eunyoung, published in 2018. It is recognized for broadening the understanding of humans through the description of emotions and thoughts of people whose hearts have been scarred and wounded.
2018년에 출간된 최은영의 소설집이다. 상처받아 훼손된 사람들의 내면을 통해 인간에 대한 이해의 폭을 넓혔다는 평을 받는다.