Printed/Published Work
Korean(한국어)
김영하 단편선-엘리베이터에 낀 그 남자는 어떻게 되었나-
About the Original Works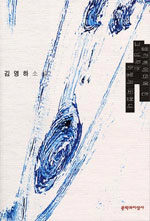 Book cover provided by :
Aladin
Original Title

김영하 단편선-엘리베이터에 낀 그 남자는 어떻게 되었나-

Title Romanization

Gimnyeongha danpyeonseon-ellibeiteoe kkin geu namjaneun eotteoke doeeonna-

Title Sub

김영하 소설

English Title

-

Classification

literature > Korean Literature > Korean Fiction > 20th century > Short Story

Author

Co-Author

-

Published Year

1999

Publisher

-

ISBN

8932010862

Anthology

Works included : -

The Series

사계절 그림책 ; 56

Main Characters

Narrator

Subject/Theme

Ordinary life, series of events, humorous gaze
The narrator rushes out of home to get to a meeting. He sees someone stuck in the elevator in his apartment building, but he runs to catch the bus rather than telling someone. But the bus that he boards gets in an accident, and everyone turns their heads instead of helping.
Descriptions - 2 Languages
English(English)
Korean(한국어)
This is the titular story of Kim Young-ha's 1999 short story collection titled Ellibeiteoe kkin geu namjaneun eotteoke doeeonna (What Happened to the Man Who Got Caught in the Elevator). In this humorous depiction of an absurd day in the life of an ordinary office worker, the author questions the meaning of unexpected moments in people's daily lives.
1999년에 출간한 김영하의 소설집이다. 모두 9편의 단편이 수록되어 있다. 표제작을 비롯하여 <피뢰침>, <비상구>, <고압선> 등 일상 속에서 마주치는 나르시즘적 인물, 현실과 상상을 오가는 인물 등 다소 황당하게 보이는 인물들의 예상치 못한 사건을 통해 일상이 지니는 의미에 질문을 던진다.