Printed/Published Work
Korean(한국어)
흰
About the Original Works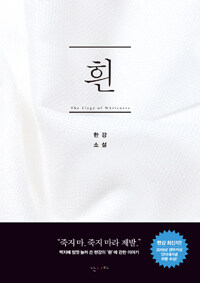 Book cover provided by :
Aladin
Original Title

흰

Title Romanization

Huin

Title Sub

the elegy of whiteness

English Title

The White Book

Classification

literature > Korean Literature > Korean Fiction > 21st century

Author

Co-Author

-

Published Year

2016

Publisher

문학동네

ISBN

9788954640718

Anthology

-

Main Characters

The narrator, her older sister

Subject/Theme

Life and death; boundaries; finite world; mourning
The narrator leaves Korea for a writer's residency and arrives in a foreign city, where she knows no one. She lives with memories of past sadness, including a death that she has not been able to mourn properly. In this city, she finally resolves to address a long-neglected grief.
Descriptions - 2 Languages
Korean(한국어)
English(English)
2018년에 출간된 한 강의 장편소설이다. 작품은 삶과 죽음에 관한 작가의 감각을 '흰 것'이라는 매개를 통해 서술하고 있다. 작가는 삶과 죽음의 경계를 허물어 유한한 세계를 무한의 세계로 확장시키고 동시에 슬픔과 고통 속에 놓인 인간을 다른 세계로 나아가게 만든다.
This novel by Han Kang was published in 2018. It describes life and death through the medium of the color white.