Printed/Published Work
Korean(한국어)
채식주의자
About the Original Works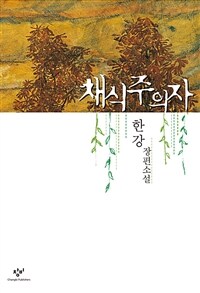 Book cover provided by :
Aladin
Original Title

채식주의자

Title Romanization

Chaesikjuuija

Title Sub

한강 연작소설

English Title

The Vegetarian

Classification

literature > Korean Literature > Korean Fiction > 21st century

Author

Co-Author

-

Published Year

2007

Publisher

창비

ISBN

9788936433598

Anthology

-

Main Characters

Yeonghye, Inhye

Subject/Theme

Trauma; addiction; desire; art; death
With Yeonghye as the central character, The Vegetarian is told in three parts from the perspective of three different narrators: a husband who does not understand his wife ("The Vegetarian"), Yeonghye's brother-in-law, who covets the Mongolian mark on his sister-in-law's buttocks ("Mongolian Mark"), and Inhye, who witnesses an affair between her husband and her sister, but has no choice but to accept it and carry on ("Flaming Trees").
Descriptions - 2 Languages
Korean(한국어)
English(English)
2007년에 출간된 한강의 연작소설집이다. 2016년 맨부커상을 수상했다. 연작소설집에는 <채식주의자>, <몽고반점>, <나무 불꽃>의 세 작품이 수록되어 있다. 이들 세 작품은 동일한 인물을 주인공으로 삼고 있지만 각각 다른 화자를 통해 이야기를 전개하고 있다. 작가는 상처받은 영혼의 고통과 인간의 욕망, 식물성, 존재, 죽음이라는 주제를 세 편의 작품을 통해 그려내고 있다.
The Vegetarian by Han Kang is a three-part novel published in 2007. It won the Man Booker International Prize in 2016. The novel contains three interconnected stories: "The Vegetarian," "Mongolian Mark," and "Flaming Trees." Though the stories share the same central character, each is told by a different narrator. The author deals with the themes of trauma, human desire, vegetativeness, existence, and death.