Printed/Published Work
Korean(한국어)
제비를 기르다
About the Original Works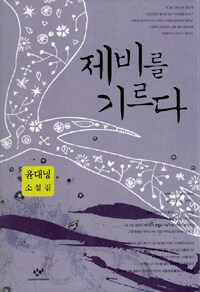 Book cover provided by :
Aladin
Original Title

제비를 기르다

Title Romanization

Jebireul gireuda

Title Sub

윤대녕 소설집

English Title

Raising the Swallow

Classification

literature > Korean Literature > Korean Fiction > 21st century

Author

Co-Author

-

Published Year

2007

Publisher

창비

ISBN

893643697X

Anthology

-

Main Characters

-

Subject/Theme

-
Descriptions - 2 Languages
Korean(한국어)
English(English)
2007년에 출간된 윤대녕의 단편소설집이다. 표제작인 <제비를 기르다>를 포함하여 8편의 단편소설이 수록되어 있다. 이 소설집에는 죽음을 앞둔 인물들이 등장하지만 그에 대한 부정보다는 힘겨운 삶을 더 넓은 지평으로 인도하는 긍정적 색체가 가득하다. 인물들은 죽음 앞에서 비로소 자신의 지나간 삶을 정화할 수 있는 순간을 만난다. 윤대녕 단편 미학의 절정을 보여준다는 평가를 받는다.
This collection of short stories by Yoon Dae-Nyeong was published in 2007. It contains eight short stories, including the title story "Raising the Swallow." Although many of the characters in the collection face death, they cheerfully accept their fate, choosing to embrace uncertainty rather than denial, and searching for a way to purify their pasts before dying. The collection is considered representative of the author's literary philosophy and approach to short fiction.