Printed/Published Work
Korean(한국어)
경애의 마음
About the Original Works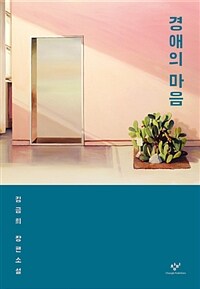 Book cover provided by :
Aladin
Original Title

경애의 마음

Title Romanization

Gyeongaeui maeum

Title Sub

김금희 장편소설

English Title

-

Classification

literature > Korean Literature > Korean Fiction > 21st century

Author

Co-Author

-

Published Year

2018

Publisher

-

ISBN

9788936434311

Anthology

-

Main Characters

Park Gyeong-ae, Gong Sangsoo, Sanjoo

Subject/Theme

Enervated youth, labor strike, people pushed out of organizations
Sang-su, who works in sales at a sewing machine company, is always cast aside for promotion. In the meantime, Gyeong-ae, who once took part in a strike and created problems for the company, becomes a member of Sang-su's team. Sang-su recognizes Gyeong-ae as the woman who posted her dating troubles on his website where he provides advice, but he feigns ignorance as they continue to work together at the company.
Descriptions - 2 Languages
English(English)
Korean(한국어)
This is the first novel by Kim Keum Hee, published in 2018. It provides comfort and consolation to people who are wounded at times and who fail at other times in life.
2018년에 출간된 김금희의 첫번째 장편소설이다. 사회를 살아가며 때로는 상처받고, 때로는 실패하는 사람들에 대한 위로의 마음이 담긴 작품이다.